When you have no credit, bad credit or less than perfect credit, you may think that it is nearly impossible to get a loan to purchase a vehicle. In many circumstances, a sub-prime auto loan may be just what you need to be able to purchase a vehicle you need or want, while at the same time helping improve your credit. So if you've been looking for dealerships in Minneapolis, Bloomington, and St Paul that offer bad credit car loans, Drive Appeal is your solution.
Finance Application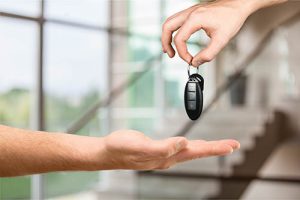 What is Subprime Credit?
Subprime credit is typically a credit rating given to individuals with less than perfect credit. Lenders will generally charge subprime borrowers a higher interest rate on loans, and/or increase the length of the loan because they are considered to have an increased risk of defaulting.
Okay, so what is considered Subprime?
Generally speaking, borrowers with a FICO from around 640 to 620 or lower, may be considered subprime. However, this can vary quite substantially depending on the creditor, and can also change based on the current economy.
How do I know what my credit score is?
You can request a copy of your credit report from any or all of the three major credit agencies – TransUnion, Experian, and Equifax once every year by visiting AnnualCreditReport.com or by calling (877) 322-8228. You can also get general information and advice from sites such as CreditKarma.com
What do I do now?
Now that you know what subprime credit is, you've discovered your credit score, and you understand that you might be in the subprime lenders category…what to do now? First, make sure you have a grip on your own finances. At this point, you absolutely need to know what you can afford. And don't forget to include costs of maintenance, gas, insurance, taxes, etc. The last thing you want now is to default on a loan and make your situation even worse.
Once you know what monthly payment you can afford, be sure to consider, and understand, that you might be paying a bit higher interest rate, for a longer time. But remember, you can be rebuilding your credit at the same time. Paying off an auto loan, subprime or not, without any missed or late payments should always help improve your credit score.
Final thoughts on Subprime
Just remember, never assume that just because you have bad credit or little credit, that you won't be able to buy a car. Don't think of subprime loans as a problem, but rather as an opportunity. You can get a nice, reliable car or truck, while working to rebuild credit at the same time. Pay off that loan with no late or missed payments, and the benefits will certainly be worth the time and help save you money in the future with a better credit rating.
What is Bad Credit?
Bad credit, typically referred to as subprime credit or poor credit, can be caused, and influenced, by a number of factors. Although the three main credit bureaus, Equifax, Experian and TransUnion have different qualifications, the typical estimated ranges are below:
Excellent credit: 740 to 850
Good credit: 680 to 740
Acceptable credit: 620 to 680
Subprime credit: 550 to 620
Poor credit: 300 to 550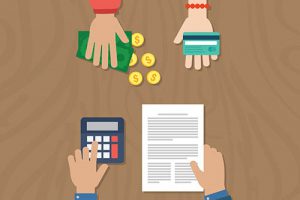 Things that can affect your credit rating can include, but are not limited to, late or missed payments with a creditor, bankruptcy, foreclosure or defaulting on a loan, little or no credit history, too much existing debt, or having no assets that could serve as collateral.
Estimate Your Monthly Payments
Minneapolis Area Bad Credit Auto Financing
Let's face it. Bad credit sucks, and most of us have been there at some point in our lives. But regardless of your credit score or being labeled as having bad credit, our team is here to help you find the best car loan to fit your situation.
Bad credit doesn't mean you're a bad person. We've all been there, and getting a loan for reliable transportation is not only important, but could also help improve your credit. Drive Appeal of Minnesota is here to help find you the best Subprime car loans in Minneapolis, Bloomington, or St Paul.
First Time Car Buyers
If you're in the market to purchase your first car, truck or SUV, in the Minneapolis/Twin Cities area, stop in at one of our Drive Appeal dealerships and let us show you how we can help you get your first vehicle financed. We are small town dealerships, but will work with you to help you get the best deal, and compete with rates of larger dealerships in bigger markets.
Bankruptcy
Although we all understand bankruptcy is one of the toughest situations to be in, it's not the end of the world! We at Drive Appeal understand that bad things happen to good people. And we're here to help you at least get into reliable transportation, that hopefully helps you get to and from the places you need to be. If you've declared Chapter 11 or Chapter 7 bankruptcy and are in the Minneapolis area in need of an auto loan, stop by Drive Appeal at any of our 5 great locations: New Hope, Bloomington, Crystal, Eden Prairie or Anoka, MN. Our goal is to make this as simple and as comfortable a process as possible. You can start the pre-approval process here, or give us a call at one of the locations below and tell us your story. We will listen, and do our best to help!